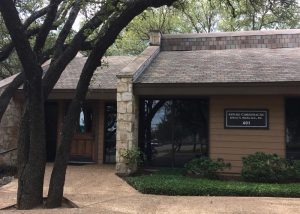 Applied Chiropractic offers Austinites the most up to date chiropractic treatments using state of the art equipment for their joint related issues. Dr. Jeffrey Shefts, D.C has been practicing as a Chiropractor since 1985. He utilizes several chiropractic techniques in treating common as well as advanced muscular skeletal conditions. Specific methods, such as Applied Kinesiology, Cox Flexion/Distraction, Activator, Craniopathy, SOT and Thompson Drop Table Technique, allow Dr. Shefts to not only address the area of chief complaint, but also the compensation areas that develop over a period of time. He has an in depth understanding of the bio-mechanics of the body and a proven ability to explain these concepts to patients.
After practicing chiropractic in the San Francisco Bay Area for 30 years, Dr. Shefts and his wife decided they wanted to make a change in their lives. Close friends had moved to Austin years before and Dr. Shefts and his wife had visited several times. Enjoying the vibrancy of the Austin area, the music and, above all else, the friendly people who reside here, they decided to make Austin their new home and moved here in August 2015.
Chiropractic care is the second largest of the three primary healthcare professions. There over 70,000 chiropractors currently in the U.S. The Doctor of Chiropractic (D.C.) requires 8 years of education of both undergraduate and graduate studies. Additionally, there is a clinical internship requirement and the passing of both national and state board examinations before entering into practice.  When performed by an experienced chiropractor such as Dr. Shefts, chiropractic is a safe, effective alternative to taking prescription medications or, in less extreme cases, surgery.
Welcome to Applied Chiropractic
Established in June 2016, Applied Chiropractic treats many conditions related to the spine and extremities, such as common sprain/strains of the low back, neck and middle back, herniated discs, rotator cuff sprain/ strains, tennis elbow and knee and ankle injuries, to name a few. Dr. Shefts, using specific diagnostic techniques, is also able to address digestive issues such as heartburn resulting from a hiatal hernia, sleep issues and sinus issues.
If you're looking for a top Austin chiropractor that provides family chiropractic care we are here to help. It's also a bonus that most insurances are accepted. Today many people are searching for a "chiropractor near me". We hope to be your first choice. Also, don't forget to click on our New Patient Special. It's a great way to test drive our services.
Applied Chiropractic also offers massage therapy. Our licensed certified massage therapists are well trained in various therapeutic massage techniques. This versatility allows them to help rehabilitate injured muscles, re-establish normal joint function and restore proper balance.
Our office is conveniently located off of N. Mopac Expressway and Steck Avenue in a North Austin business complex., where there is ample parking and easy access. Our office is not only professional and modern in appearance, but offers the latest state of the art chiropractic equipment, such as the Hill Air-Flex chiropractic tables which utilizes air pressure, Activator V, hands free ultrasound, electrical muscle stimulation and Hill Intersegmental Traction Tables.
When choosing an Austin chiropractor, there is no substitution to experience. Dr. Shefts has been in practice for over 35 years and has treated thousands of patients suffering with joint related problems. He understands not only the problem the patient presents with, but also understands the patient's concerns regarding their condition and their desire to return as quickly as possible back to their normal lifestyle.